11/22/2019
KHA Awarded 25 Mainstream Vouchers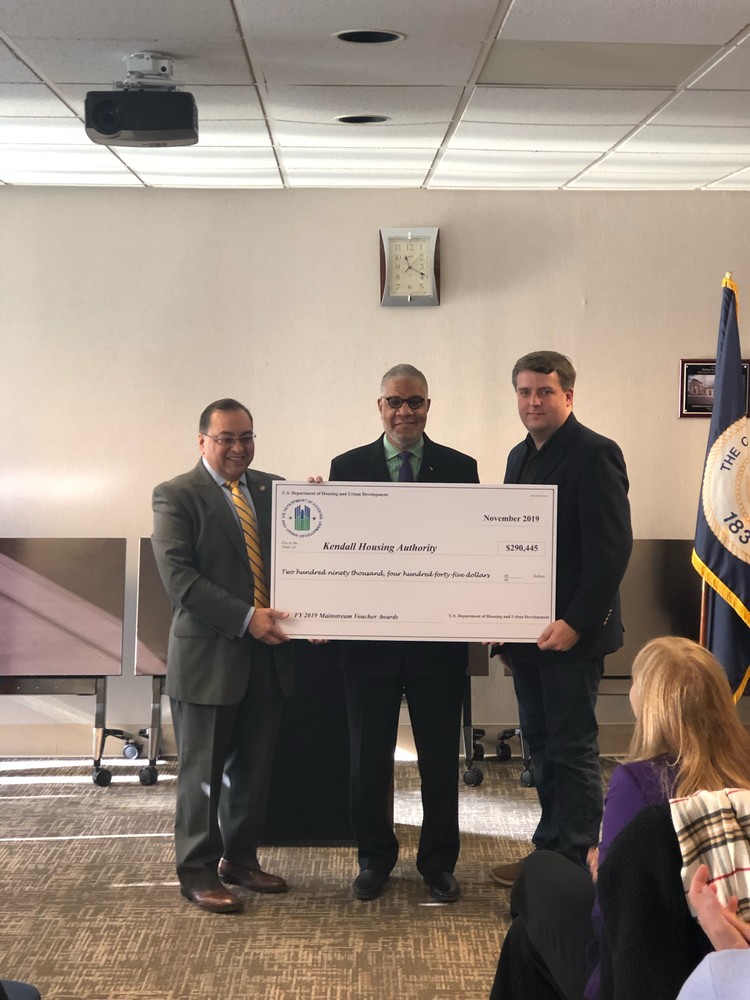 The HUD Midwest Region V Administrator, Mr. Joseph Galvin, presented an award of 25 Mainstream Vouchers totaling $290,445 to Kendall Housing Authority on Friday, November 22, 2019.
Mr. Galvin presented the big check to KHA Executive Director, Mr. Coles and Kendall Housing Authority Chairman, Mr. Matt Prochaska. Mainstream Vouchers are targeted to assist the disabled, non-elderly population.
The HUD Mainstream Housing Choice Voucher Program provides tenant-based vouchers to assist non-elderly persons with disabilities, particularly those who are transitioning out of institutional or other separated settings; at serious risk of institutionalization; currently experiencing homelessness; previously experienced homelessness and currently a client in a permanent supportive housing or rapid rehousing project.
This program helps to further the goals of the Americans with Disabilities Act by helping persons with disabilities live in the most integrated setting. The program also encourages partnerships with health and human service agencies with a demonstrated capacity to coordinate voluntary services and supports to enable individuals to live independently in the community.